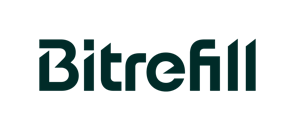 Bitrefill is the biggest and best crypto e-commerce site in the world. We are creating a circular economy, enabling people to opt out from the traditional banking system and choose freedom... We make it easy for people to live on crypto around the world.
Does this sound like something for you? Then keep reading :)
Why are we awesome?
Bitrefill believes in the freedom to work remotely and flexibly and we are built around this. But don't fear, you will never feel lonely as you will have the opportunity to meet your coworkers in person at our team retreats every year. Some reasons people choose us are:

Freedom to work from anywhere
We pay and compensate well
25 days of paid annual leave
Paid parental leave
Health and remote workspace allowances
Our team retreats consist of two get-togethers every year. (Stockholm in the summer and a warmer location in the winter)
Curious about the Bitcoin country? We offer company-paid business trips to El Salvador.
Central office in Stockholm
We welcome the crypto curious and expert and are happy to help you learn and grow
We have a super-talented and passionate team who believe in our mission
Your Mission:
The ideal candidate should possess a strong understanding of the industry and have prior experience working with clients in this space. The Senior PR professional should be able to develop and execute strategic PR plans and campaigns, build relationships with industry influencers and stakeholders, and oversee the implementation of creative media outreach initiatives.
In Bitrefill, the Senior PR will be responsible for leading the development and implementation of PR strategies, including media relations, press releases, and other public relations activities. Additionally, this individual will have the ability to identify key media contacts and influencers, curate content for press and web releases, and ensure consistent messaging across all channels.


Your Responsibilities:
Develop and execute strategic PR plans and campaigns to build and enhance Bitrefill's brand presence

Develop and maintain relationships with media contacts, influencers and stakeholders

Monitor industry trends and identify new opportunities for Bitrefill to engage with the media and public

Create and curate content for press and web releases

Prepare and deliver press releases, media pitches, and other materials

Oversee the implementation of creative media outreach initiatives

Track media coverage and analyze the effectiveness of PR campaigns

Maintain a strong understanding of the competitive landscape and up-to-date industry knowledge


You bring with you:
A minimum of 5 years of PR experience, preferably in ecommerce, finance or tech industries

Proven established network of relations with media, preferably in ecommerce, finance or tech industries

Excellent English writing and communication skills.

Knowledge of media relations, PR strategies and tactics, and digital marketing

Ability to think strategically, work independently and manage multiple tasks

Ability to travel as needed
These skills would provide a strong plus on the application:

Being able to oversee media training for the company public speakers

Knowledge of the crypto industry and understanding of the underlying technologies

Proven established network of relations with media in the crypto industry

Excellent writing and communication skills in one additional language as Spanish, Portuguese, French or German
We offer:
To become part of a passionate and talented team with high ambitions for a world where bitcoin is money for everyday use
A challenging workplace and a great education when it comes to everything involving cryptocurrency
Besides a competitive salary, we offer awesome perks and benefits for making your experience at Bitrefill the best one!
Locations

Remote

Remote status

Fully Remote
Workplace & Culture
Whether you have a home office, are a digital nomad or able to work from our Stockholm office, you are welcome to break rules, get sh*t done, and have fun with us!

Already working at Bitrefill?
Let's recruit together and find your next colleague.