Junior Compliance Analyst
Bitrefill is currently the world's largest crypto-only e-commerce site. Every day, thousands of people all over the world use our services to buy gift cards, pay their bills, or buy mobile refills. Our mission is to allow people to live on cryptocurrency as easily as possible, with no bank or exchange account required.
We've come a long way already and built a solid reputation within our niche. We intend to leverage this to grow into the next Bitcoin business everyone is talking about. That's why we are now looking for a Junior Compliance Analyst to join our team full-time.
Does this sound like something to you? Then keep reading :)
Why are we awesome?
Bitrefill believes in the freedom to work remotely and flexibly and we are built around this. But don't fear, you will never feel lonely as you will have the opportunity to meet your coworkers in person at our team retreats every year. Some reasons people choose us are:
Freedom to work from anywhere;
Get paid in crypto;
25 days of paid annual leave;
Paid parental leave;
Health and remote workspace allowances;
Our team retreats consist of two get-togethers every year. (Stockholm in the summer and a warmer location in the winter);
Curious about the Bitcoin country? We offer company-paid business trips to El Salvador;
Central office in Stockholm;
We welcome the crypto-curious and expert and are happy to help you learn and grow;
We have a super-talented and passionate team who believe in our mission.
Your Mission:
As our Junior Compliance Analyst, you will work directly with the General Counsel and the Compliance team in developing and implementing AML procedures and controls in accordance with the applicable legislation, and assist in transaction monitoring, KYC and KYB processes, and other related tasks to ensure that the Bitrefill store remains a staple of credibility in the crypto market. The task is challenging - Bitrefill is in multiple markets, touches upon many jurisdictions, and is a privacy-first business - and will provide you with opportunities to grow and take responsibility.

Your responsibilities:
Review and request the KYB/KYC documentation, identify UBOs (Ultimate Beneficial Owners), verify received documentation and make an analytical risk assessment;
Communicate with customers/partners to obtain necessary documentation and information to perform CDD and EDD where necessary;
Monitor and assess high-risk customer transaction activity to ensure it is compatible with the nature of the business;
Assist in the development and implementation of internal AML controls and procedures;
Analyze regulatory requests, identify potential issues, and provide compliance support;
Prepare and submit regulatory agency applications, reports, or correspondence;
Coordinate internal reviews, investigations, and responses to compliance authorities or business partners;
Communicate regulatory information to multiple departments and ensure information is interpreted accurately;
Assist the Legal department where needed;
Be hungry to learn, fast to execute, do a lot with little, and care strongly about our vision, product and users;
Be a team player and a good colleague who will contribute to our unpretentious culture.

You bring with you:

BA in Law, Criminology, Finance, or a related field; 
6 months - 2 years of relevant experience at a financial institution or cryptocurrency business. This is a junior role, and we will not review applications that do not fit that profile;
Strong writing, research, and analytical skills;
Excellent attention to detail and organizational skills;
Positive and proactive approach to work;
Familiarity with AML legislation in the US and/or EU.

It's a plus if you also have
An AML certification (CAMS; ICA, etc.);
Crypto/blockchain familiarity is good, but not a requirement - we'll teach you what you need to know, but you need to have a passion for the industry;
Familiarity with the GDPR.

We offer:
To become part of a passionate and talented team with high ambitions for a world where bitcoin is money for everyday use;
A challenging workplace and a great education when it comes to everything involving cryptocurrency;
Besides a competitive salary, we offer awesome perks and benefits for making your experience at Bitrefill the best one!

Our Process
We know, we know, the boring part...but it's really important and we highly suggest you don't turn your back on this opportunity because sometimes the train of the future only passes in our station once!
We are happy that you kept reading!!
Does it sound like you so far? Get your boarding pass and apply!
1 - You will start with an interview with our HR Team! On this one, you don't need to prepare anything, we just want to know you a bit better so you just need to be yourself!
2 - This is getting serious! You will get an interview with someone from your future team!
3 - You are doing great and that leads you to the practical challenge that should take you no more than a couple hours!
4 - Finally, the closing stage is where we ask you for reference contacts. There's also a final interview where we discuss your practical challenge, and all practicalities and hopefully make you an offer we also hope you can't refuse.
You're in!
High five for good life choices! We can't wait to hear from you!

Department

Remote status

Fully Remote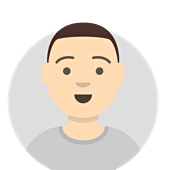 Contact
João
HR & Operations
Workplace & Culture
Whether you have a home office, are a digital nomad or able to work from our Stockholm office, you are welcome to break rules, get sh*t done, and have fun with us!

About Bitrefill
Bitrefill is the worlds largest crypto-only e-commerce site.
Our mission is to allow people to live on cryptocurrency as easily as possible, with no bank or exchange account required. We currently offer bill payments, digital gift cards, mobile refills and Lightning networking services for Bitcoin. We have grown to serve customers in 170+ countries, with a team of now 603 people

Junior Compliance Analyst
Loading application form
Already working at Bitrefill?
Let's recruit together and find your next colleague.